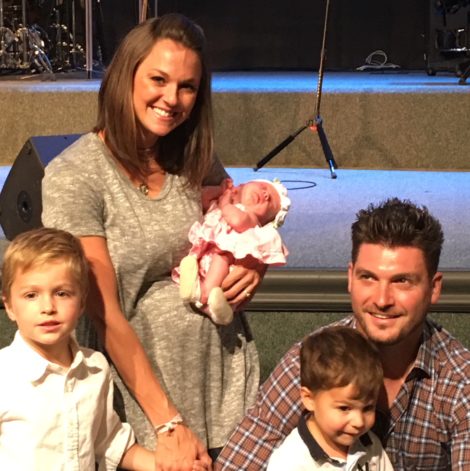 Kayleigh's wonderful homebirth was saturated with the sweet presence of God, His love and goodness. When the contractions started to feel painful part way through the labor, her husband took authority over them, commanding them to come in line with the Word of God and to contract without pain. The pain immediately left and Kayleigh received a beautiful pain-free birth. I pray your heart is so encouraged by her story! You can connect with Kayleigh at kjbradham@gmail.com or
www.arrowsinhishand.com
And here are some of the resources we talked about:
Happy Good Friday (And what it means for your birth!)
- My blog post that started Kayleigh's conversation with God about having a supernatural, pain-free birth!
Help! How do I stay connected to God during this crazy postpartum time?
- A blog post to help you stay connected to God and His joy and peace during this crazy time. Like Kayleigh shares, the postpartum times is often the hardest part of birth. But God wants to carry you through it in His love and goodness!
Holy Spirit Labor Relaxation Album
- An album full of the Scriptures and birth declarations that Kayleigh used as she prepared for her birth and renewed her mind to be in line with God's truth. She also put some of these Scriptures and Declarations up in the room she was laboring in.
Kingdom Childbirth Class
- My birth class that fully prepares you for a beautiful birth with God! I prepare you naturally and spiritually to birth you baby in God's joy and presence. This class also includes the Holy Spirit Labor Relaxation Album listed above. Come join us! To your beautiful birth, Kierra